Your clinic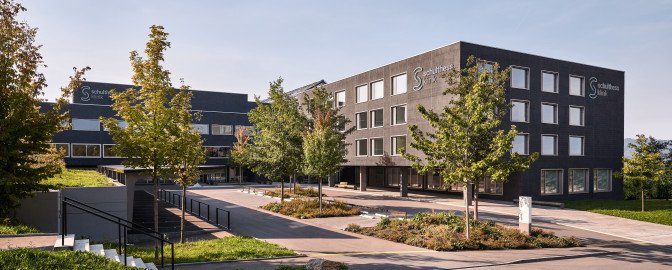 Schulthess Klinik is one of Europe's leading orthopaedic clinics with over 1,100 employees. We are committed to restoring our patients' mobility and eliminating our patients' pain in the long term using state-of-the-art and conservative methods. Schulthess Klinik accepts patients with both general and supplementary health insurance.
As a specialist orthopaedic clinic, it concentrates on offering first-class treatment for the musculoskeletal system. Schulthess Klinik focuses on orthopaedic surgery, spine neurosurgery, neurology, rheumatology, manual medicine and sports medicine. In the 2022 business year, the clinic pursued its key priority of relieving people of their pain and restoring their mobility by performing 10,000 operations and carrying out over 133,100 outpatient consultations. Schulthess Klinik is home to the Swiss Olympic Medical Center.
Founded in 1883, the clinic has been financially supported by the Wilhelm Schulthess Foundation since 1935. Its long-standing tradition of research is a testament to the clinic's commitment to continually improving treatment.