Consultant
Dr. med. Petra Binzer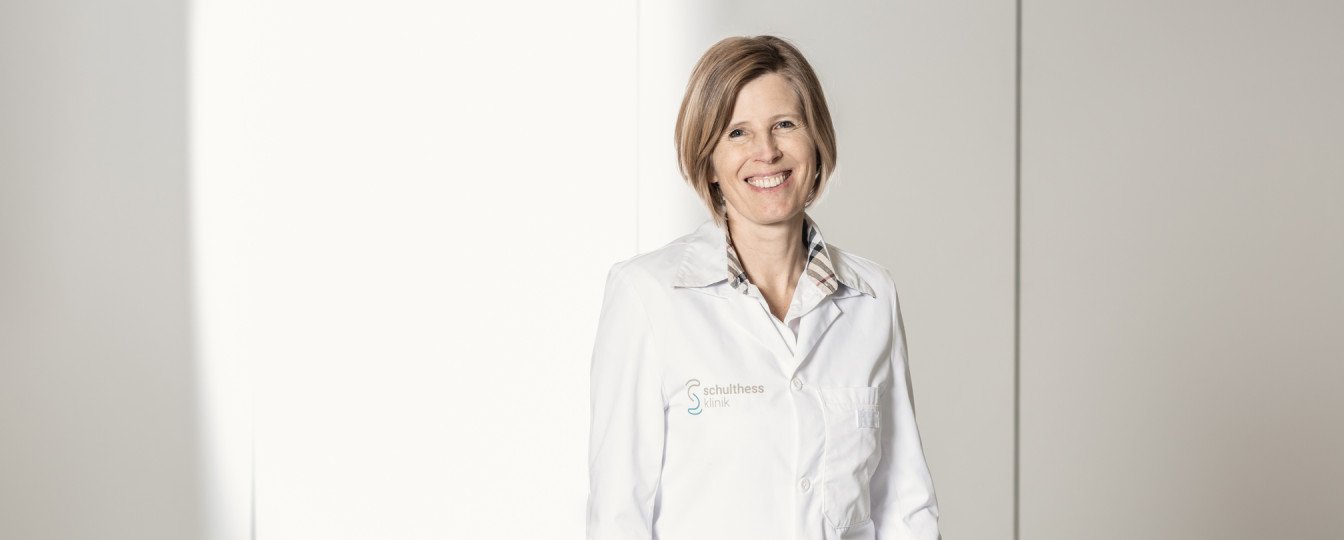 Specialty
Shock wave therapy
ACP treatments
Curriculum
After working as an Assistant Physician in orthopaedic surgery and accident surgery for many years, I was faced with the decision of continuing to work in surgery or taking a new path.
Since I didn't want to completely turn my back on surgery/orthopaedics as a specialist area, I opted for conservative orthopaedics. In this field, especially in foot and ankle orthopaedics, I was also able to work part-time which meant I could enjoy the best of both worlds in terms of my family and career.
The specialist area of foot and ankle surgery/orthopaedics has appealed to me ever since I started my training, because of the specialisation in a very specific part of the body.
The Foot and Ankle Surgery department at the Schulthess Klinik, led by Dr. med. Pascal Rippstein, gives the attending doctors enough time to give patients all due attention and come up with an individual treatment plan together with their surgical colleagues.
2009–heute
Consultant 50% Foot Surgery, Schulthess Klinik
(Dr. med. Rippstein)
2007–2009
Resident Knee Surgery and Hip Surgery, Schulthess Klinik
2005–2006
Resident Orthopaedic Clinic II with focus on conservative orthopaedics and manual medicine, St. Bernhard-Hospital in Kamp-Lintfort
2004–2005
Resident Orthopaedic Clinic I, Department of Surgical Orthopaedics with Focus on Joint Prosthetics, St. Bernhard-Hospital in Kamp-Lintfort
(PD Dr. med. Wallny)
2003–2004
Resident Department of Trauma, Abdominal and Vascular Surgery, Twee Steden Krankenhaus in Tilburg, Netherlands
(Dr. med. Kranendonk)
2001–2002
First year resident, Department of Trauma Surgery, Universitätsklinik Mainz
(Prof. Rommens)
Education and training
1999–2000
Practical year: Surgery, Internal Medicine and Anaesthesia, Universitätsklinik Mainz
1993–2000
Study of Human Medicine, Johannes-Gutenberg-Universität Mainz