News
Fascinating presentations and Greatest Future Clinical Application Award at the SGH/SGHR Hand Surgery Congress
Our team from Hand Surgery and Research came out victorious for another year at the national SGH/SGHR Hand Surgery Congress in Interlaken. In addition to numerous other speakers, we gave several lectures and moderated discussions, presented new scientific findings and exchanged ideas with colleagues from all across Switzerland.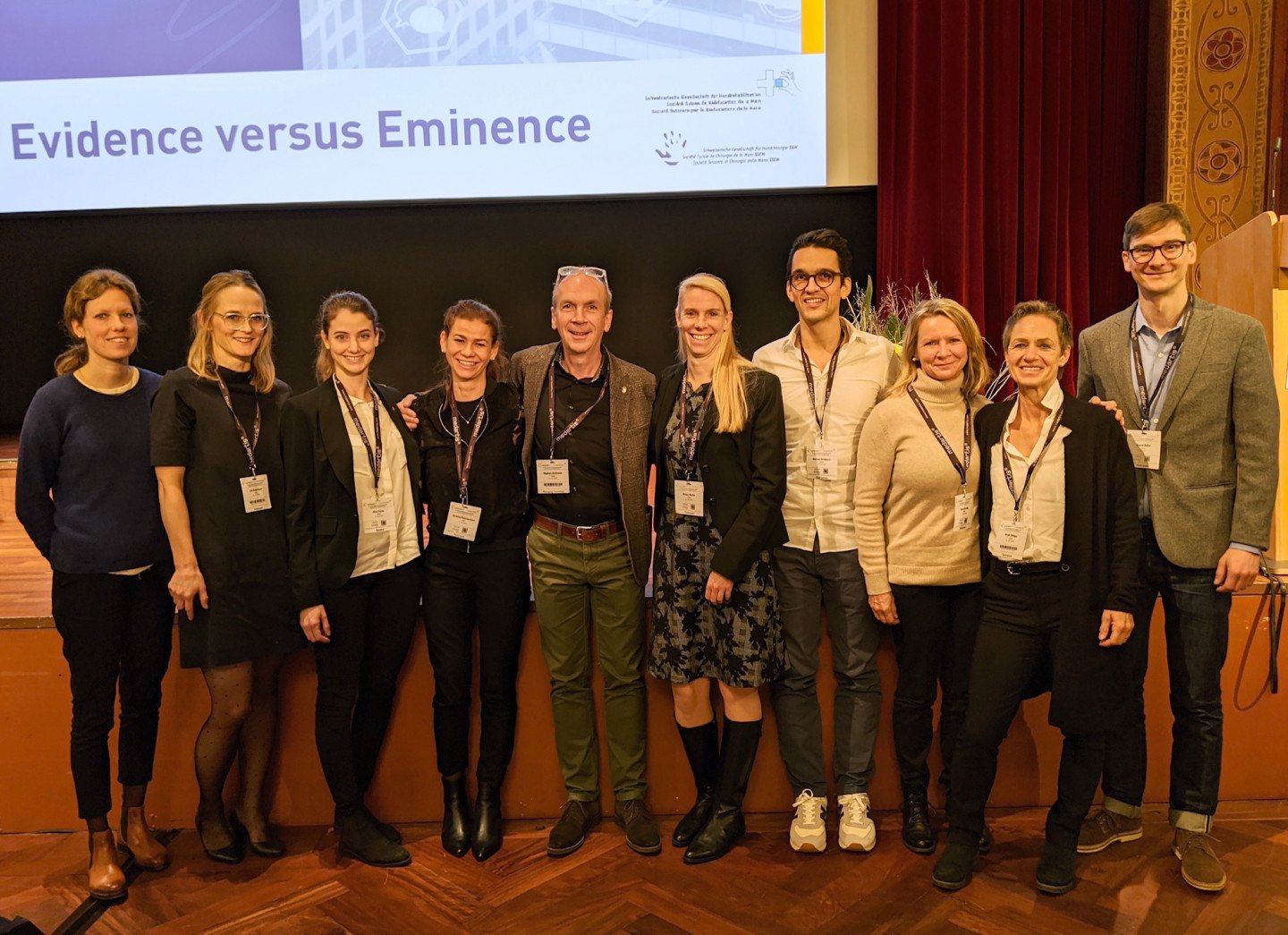 Dr. med. Lea Estermann, who was an Assistant Physician at our facility, was also fortunate enough to be honoured with the Greatest Future Clinical Application Award for her presentation. This award was sponsored by the company Swedish Orphan Biovitrum AB (sobi) and is intended for specialist physician candidates. It commends the presentation with the greatest potential for future clinical application and is presented to the main author of the study. The «Determinants of long-term patient satisfaction after MCP-arthroplasty in inflammatory joint disease» study investigated patient satisfaction following joint replacement in patients with inflammatory finger joint disorders. Other authors include Dr. phil. Miriam Marks, Dr. med. Sylvia Kündig, Dr. med. Daniel Herren and Dr. med. Stephan Schindele from the Schulthess Klinik.
We are delighted that one of our former Assistant Physicians has been presented with this award for a joint study and would like to congratulate Dr. Lea Estermann!