Consultant
Dr. med. Sylvia Kündig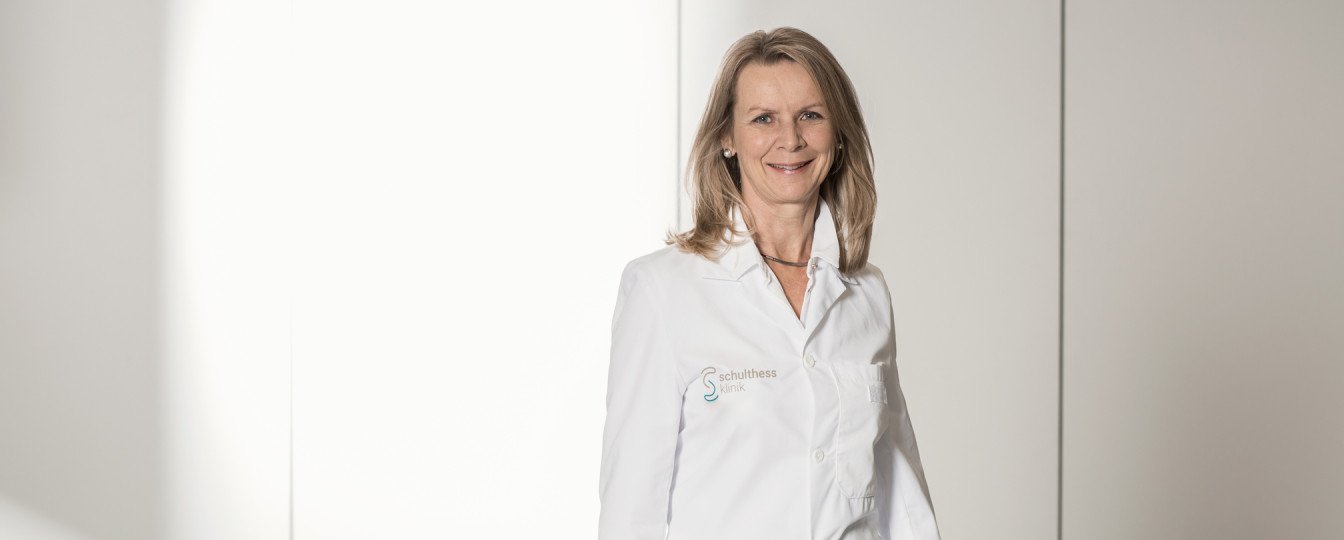 Curriculum
seit 2018
Consultant Hand Surgery, Schulthess Klinik
2012–2018
Junior Consultant Hand Surgery, Schulthess Klinik
2011–2012
Klinik im Park, Center for Trauma Surgery
(Dr. Stamm und Dr. Kunz)
1998–2012
Practice for Acupuncture and TCM in Wetzikon
1994
Practice representations General Medicine, Hinwil
(Dr. Wettstein)
1992–1994
Lecturer in Anatomy and Physiology, VZK School for Practical Nursing Uster
1992
Spital Wetzikon, representation Internal Medicine
(Dr. B. Gurtner)
1990–1991
Spital Wetzikon, Gynaecology and Obstetrics
(Dr. J. Gysel)
1989
Spital Pfäffikon ZH, Surgery and Internal Medicine
(Dr. U. Lemberger)
Education and training
1997–2000
Education and A-Diplomas TCM, Auriculomedicine and Chinese Drug Therapy
1989
Doctorate (Dr. med.) at the Medical Clinic of the University Hospital Zurich
"Fatal course of nelson syndrome."
1982–1988
Study of Human Medicine, University of Zurich
Publications
Estermann L., Marks M., Kündig S. and Schindele S. Determinants of long-term patient satisfaction after MCParthroplasty in inflammatory joint disease. 53. Jahreskongress der Schweizerischen Gesellschaft für Handchirurgie (SGH), 21.-22.11.2019, Interlaken, Switzerland.